Experience a special glimpse of Linkage's Advancing Women Leaders Virtual Sessions, a virtual learning experience designed to empower women leaders to recognize the hurdles that impede their advancement in the workplace—and help them identify tools and best practices to help overcome these barriers.
This demo of Linkage's Advancing Women Leaders Virtual Sessions is specifically designed for talent development, human resources leaders, and ERG leaders looking to bring innovative programming to their women leaders in 2020.
During this webinar, you will:
Discover the history behind Linkage's Advancing Women Leaders practice, including an overview of our learning and leadership models
Learn more about this innovative 4- or 8-module virtual learning for women
Experience a hands-on demo of the module on "Proving Your Value," the lowest-scoring area on our women's leadership assessment and one of the biggest challenges facing women in the workplace
Hear directly from a product designer and expert Linkage leadership consultant and get your questions answered about this online learning opportunity
Discover actionable next steps on how you can bring Virtual Sessions to your organization
---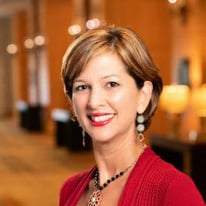 Your Host
Diana María Gruber, Principal Consultant
Diana María Gruber is a Principal Consultant at Linkage. An engaging, effective and supportive facilitator, coach, trainer and leadership development specialist, she has over 20 years of experience leading groups and individuals through transformational initiatives.